Building Automation System Solutions For South Carolina & Western North Carolina
YOUR BUILDING,
JUST SMARTER
Maximize the comfort and efficiency of your building while minimizing energy costs – take control today with a building automation system.
Make Building Management
Easier

With

Smart

Building Controls
Our industry-leading building automation system grants you real-time control and visibility of all your equipment, systems and facilities. Accessible from anywhere around the world, this system simplifies the process of managing buildings.
The WebCTRL® building automation system by Automated Logic is designed to maximize energy savings while offering a range of powerful analytics features.
At Harris Integrated Solutions, we integrate all of these features during installation, so that your building can reach its full potential in terms of intelligence and efficiency.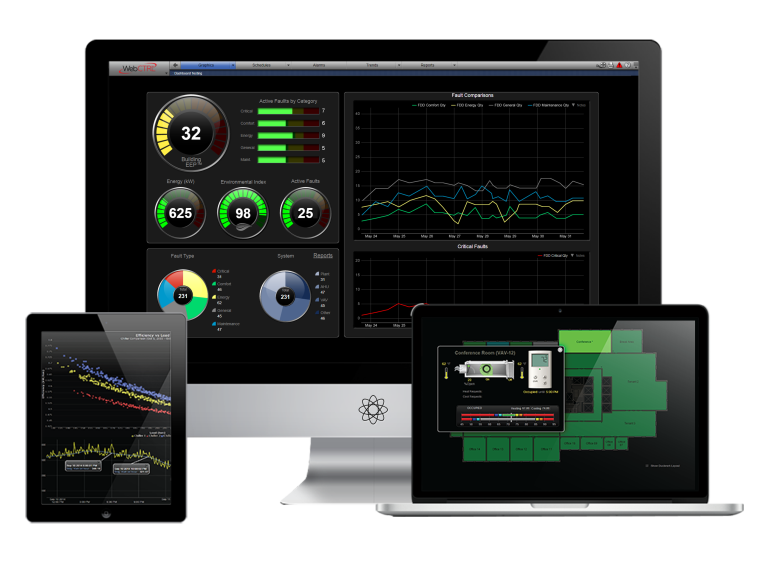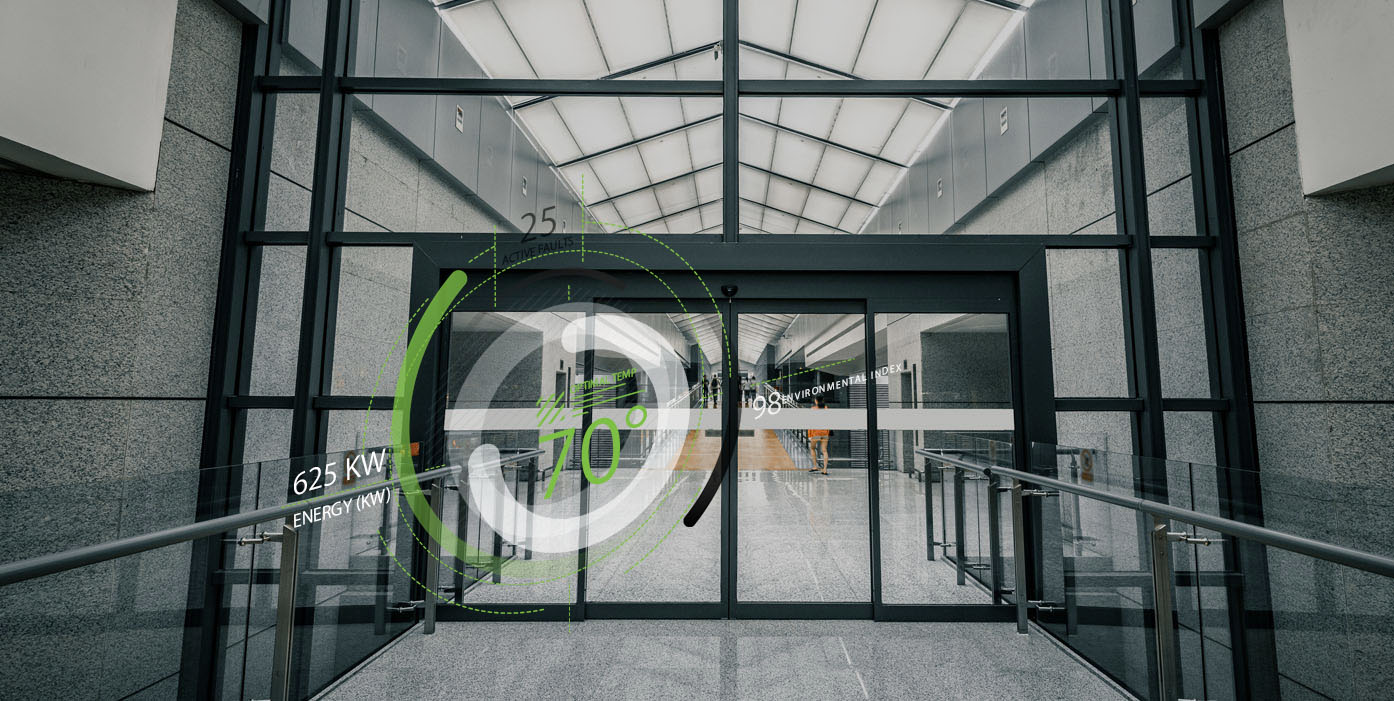 WHY CHOOSE HARRIS INTEGRATED SOLUTIONS FOR YOUR BUILDING AUTOMATION SYSTEM
Experience the
Simplicity

of a

Smarter

Building
With our comprehensive building control solutions and support, you can efficiently and effectively control your building with ease.
Our intuitive building automation solutions give you greater oversight, so you can stay on top of operations and maintenance, while also pinpointing areas for improvement.
Plus, our personalized unlimited training and support programs are tailored to accommodate any level of expertise, allowing you to fully leverage your building automation system.
With us by your side, managing complex building systems is simple.
Building Management System Advantages
Unlock Greater Energy
Savings

With a

Smarter

Building
Our building automation system offers a range of powerful features that can make your building smarter, ultimately saving you energy and money. With fully-integrated analytics, here are some of the key benefits you can expect from this system:
Innovative

Building Solutions for Any Industry
We understand that each industry has unique needs and challenges when it comes to managing their buildings and facilities. Our team of experts works closely with our customers to provide customized solutions that meet their specific requirements. Whether it's improving energy efficiency, enhancing security, or streamlining operations, our building automation systems can help businesses and organizations achieve their goals. Choose your industry below to explore the benefits of a building automation system.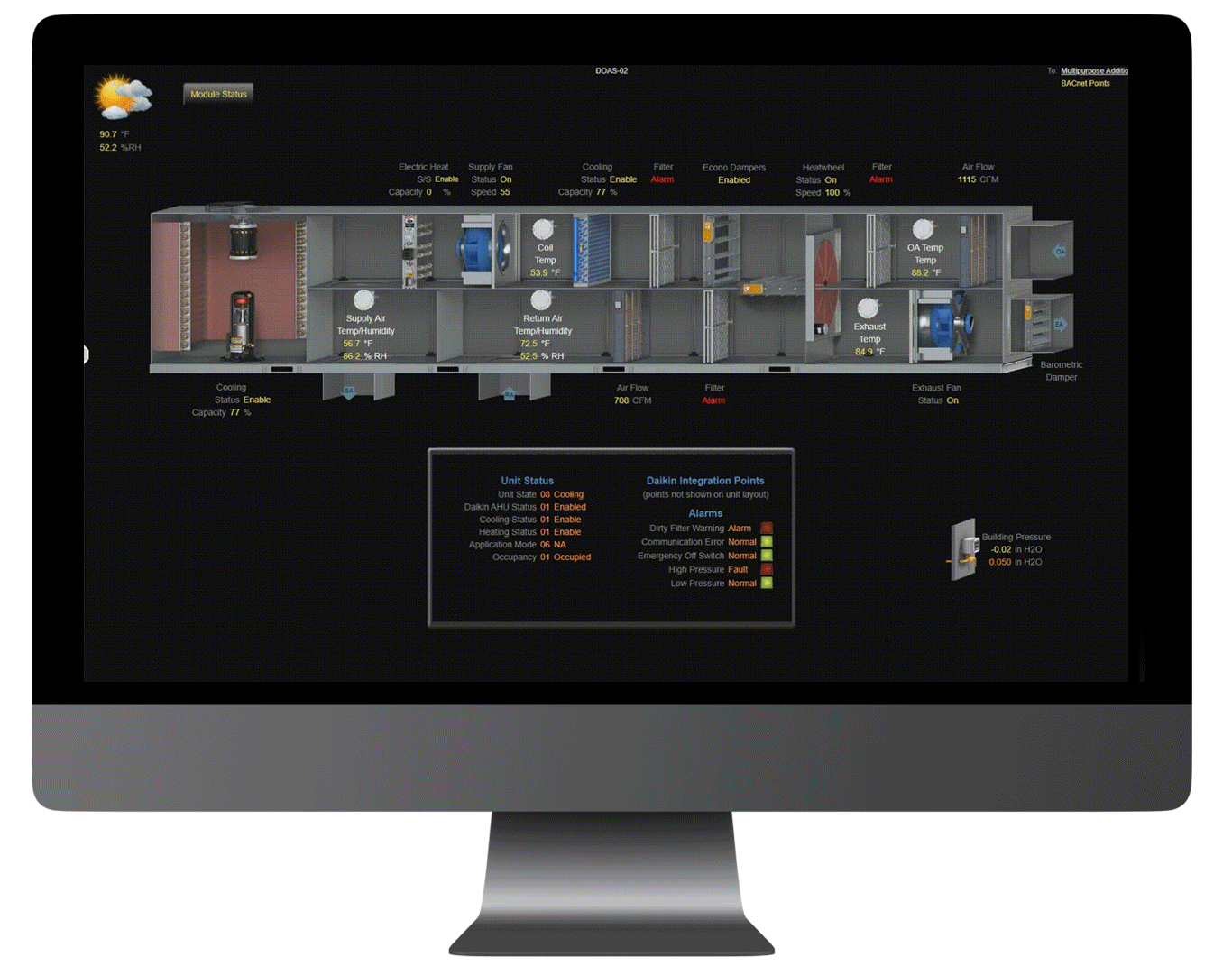 Discover all the advantages of our smart building solutions for yourself – contact us now to schedule a demo!
Preserving Heritage: Harris Integrated Solutions Safeguards First Scots Presbyterian Church
First (Scots) Presbyterian Church, a historic establishment in Charleston, faced a potential threat to its architectural heritage as HVAC units on the second floor posed a risk of water damage to the plaster ceiling. Seeking a solution, the church turned to Harris Integrated Solutions. HIS promptly installed ALC water loss sensors on each HVAC unit, ensuring quick detection and automated response to prevent water damage. This proactive intervention by HIS not only safeguards the church's historical and artistic elements but also showcases the company's commitment to providing tailored solutions for preserving cultural legacies. Now, First (Scots) can continue its legacy without the worry of water damage compromising the integrity of its sanctuary.
Explore First (Scots) Presbyterian Church
Harris Integrated Solutions Brings Cutting-Edge DDC Controls to Bishop Gadsden Retirement Community, Enhancing Residents' Lives
Harris Integrated Solutions recently completed a full DDC controls installation for Bishop Gadsden Episcopal Retirement Community, including central energy plant, fresh air unit, energy recovery unit, and conventional control over all residence rooms. The project also involved integrating central energy equipment and generators.
Bishop Gadsden, located on more than 100 acres of lush marshlands and majestic oaks on James Island, is a nationally recognized life plan community that offers its residents exceptional programs and services. With the installation of the DDC controls, Bishop Gadsden can continue to provide its residents with the amenities, support, and freedom to live extraordinary lives. Harris Integrated Solutions' expertise and attention to detail are evident in the successful completion of this project.
Explore Bishop Gadsden Retirement Community
Harris Integrated Solutions Provides Building Automation System For Aquarium & Reptile Conservation Center At Riverbanks Zoo And Garden
Harris Integrated Solutions is proud to have provided a building automation system for the Darnall W. and Susan F. Boyd Aquarium & Reptile Conservation Center (ARCC) at Riverbanks Zoo and Garden.
The building management system is part of the Zoo's effort to create an environment that will allow for the optimal health and well-being of its wildlife, staff, and visitors.
Explore Riverbanks Zoo and Garden